What's in the guide?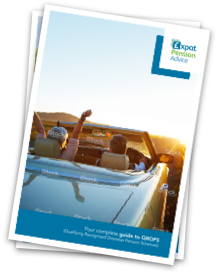 ✓Who qualifies?
✓What are the options?
✓What is the process?
✓What can you gain?
Switching to a QROPS or International SIPP can offer huge benefits, providing flexibility and drastically increased retirement income. However, these options are not suitable for everyone, so it's vital you get the right advice from our expert advisors who understand your situation.
We offer a FREE no-cost, no-obligation service to ensure that you are aware of the advantages and disadvantages of all of your options. Download your free guide now to find out more.
Note: Suitable for pension funds of £50,000 or over. Does not apply to the state pension. Please note if you are resident in the UK this service not available to you. Should you require help and advice regarding your pension then we suggest you contact a local UK regulated adviser. To help you find one please either go to the FCA register at https://register.fca.org.uk/ or unbiased at https://www.unbiased.co.uk.